CAT Media Design's Recent Projects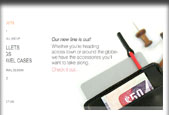 Malcolm Fontier was looking to raise the bar to launch his exclusive product line. CMD structured a clean front end design while developing a robust back-office to content manage the website for updates and e-commerce functionality. Stay tuned for the Phase 2 shopping experience.
View Site >>>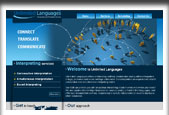 Unlimted Languages is an interpreting and transaltion service located in South Florida. CMD helped Unlimited Languages make their mark through the internet. CMD developed a website solution that not only helped Unlimited Languages become a major player in their industry, but has also helped increase their their bottom line.
View Site >>>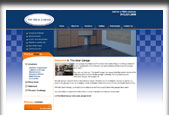 The Ideal Garage focuses on custom garages for your needs. CMD developed a website solution that showcases the work that the Ideal Garage can offer it's clients. They carry and install top of the line makes such as Gladiator, Slide-Lok, and Race Deck to name few.
View Site >>>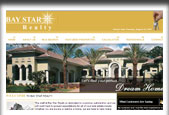 Baystaronline was a start-up real estate company looking for a cost effective solution to market their properties throughout Tampa Bay. CMD developed a website solution that has exceeded our clients expectations, while saving their bottom line.
View Site >>>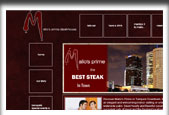 CMD was contracted by IDSTC to develop an innovative new look and feel for Tampa's newest steak house; Malio's Prime. The Malio's name has been synonymous with first class cuisine and service since their original Malio's restaurant was founded.
View Site >>>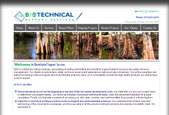 Biotechnical Support Services were looking for a fresh new website with a clean contemporary look for the services they offer. CAT Media Design created their custom branding and easy to navigate website. The response has been exceptional.
View Site >>>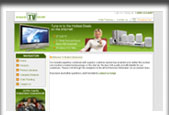 CAT Media Design developed an e-commerce solution for Bullard Electronics. An engaging Flash intro was built to deliver their product pitch. Major traffic will be directed to this site via infomercials and web marketing.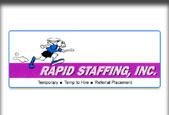 Rapid Staffing is a local employment agency for the trade industry. CMD designed an intuitive website that's comprised of Flash, ASP, and a job posting system. Clients can sign up and create their own user accounts, save postings and send resumes.
View Site >>>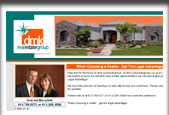 DMK approached CMD to develop a custom designed solution for their real estate business that surpasses the competition in both funtionality and visual acuity.
Coming Soon >>>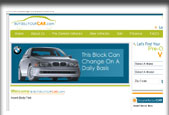 CMD in association with ITI computers are developing a collaborative dynamic project that brings car owners and sellers to a unique destination on the web where the end-user will have the abilty to buy, sell, trade and receive car insurance quotes.
Coming Soon >>>

Attention small business owners

...
CAT Media Design is offering several different Web, Print and Marketing packages to get your business up and running! For more details, please click here.


2924 Tanglewylde Drive
Land O' Lakes, FL 34638



Phone Number:
Fax Number: